Individualized. Collaborative. Effective.
Naturally embracing your authentic self.
About
Dr. Caron Nogen
As a licensed Psychologist and Neuropsychologist (PSY 22860), I specialize in working with adults and families dealing with anxiety, neurological change, trauma, and chronic health conditions. I am also passionate about providing therapy for the purpose of personal development and deepening of self-inquiry. With a compassionate and whole-person approach, I use a combination of positive psychology, neuroscience, cognitive behavioral principles, somatic psychotherapy, and mindfulness-based treatment to help my clients achieve optimal mental and emotional healing. I also offer ketamine-assisted psychotherapy (KAP) and psychedelic integration. Please contact me with specific questions regarding these treatments, practice guidelines, and clinical research. Affinity Mindset also provides wellness consulting for executives and organizations using a strengths-based approach to prepare you with practical tools to achieve authentic leadership, learn how to identify and manage emotions, gain a better understanding of situational drivers of behavior, and effectively lead and influence others. Please feel free to reach out for an initial consultation. I'd be happy to answer any questions and together explore how I can best support your wellness journey. Dr. Nogen's training: Undergraduate studies at the University of Denver with a double major in Psychology and Communications. Master's and Doctorate degrees in Clinical Psychology from the California School of Professional Psychology in San Francisco. Psychology leadership training through Cornell University, SC Johnson College of Business. Ketamine-Assisted Psychotherapy (KAP) training completed through Polaris Insight Center, San Francisco. Certified Psychedelic-Assisted Psychotherapist (PAP) training completed through the Integrative Psychiatry Institute in Boulder. MDMA Therapy Training completed through the Multidisciplinary Association For Psychedelic Studies (MAPS). Neuropsychology internship completed at the University of California, Davis Medical Center followed by a neuropsychology residency at Kaiser Foundation Rehabilitation Center. Served as the Neuropsychologist at Mercy General Hospital (Dignity Health) from 2009 until 2021, and currently work as a per diem Neuropsychologist at Shriners Hospitals for Children, Northern California. Past President of the Head Trauma Support Project in Sacramento.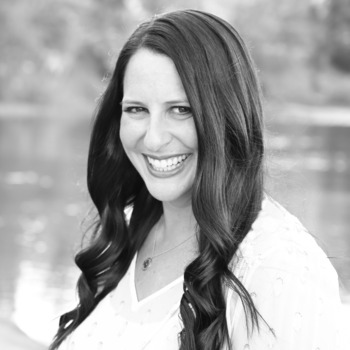 Caron Nogen, PsyD
Licensed Psychologist/Neuropsychologist
Services
How I Serve Best
Anxiety
Depression
Trauma
Adjustment Disorder
Brain Injury/Concussions
Burnout
Chronic Illness
Women's Issues
Traumatic Brain Injury
Stroke
Stress
Somatoform Disorders
PTSD
Mindfulness
Medical Professional Stress
Life Transitions
Dementia
Coping Skills
Chronic Pain
Approaches
Cognitive Behavioral Therapy (CBT)
Strength-Based
Solution Focused Brief (SFBT)
Positive Psychology
Mindfulness-Based Stress Reduction (MBSR)
Mindfulness-Based Cognitive Therapy (MBCT)
Dialectical (DBT)
Biofeedback
Fees
Hour sessions: $215 - $250
Ketamine Assisted Psychotherapy: $215 - $700
Executive/Workplace Wellness: $250 - $500
Testimonials
"Dr. Nogen is an incredible practitioner. Our family experienced her deep knowledge and compassion as a thought leader in her field. She is an asset to the medical community who treats each patient as a unique individual. We highly recommend her. "

A. W.
"Just wanted to thank you so much for all of your support, education, effective treatment, and recommendations. Your expertise in stroke recovery has brought me such peace during such an uncertain time. "

Former Client
"Thank you for your kindness and compassion...your support gave us all great comfort during a time it was most needed. I hope you hear this a lot, you are AMAZING at your job! "

Former Client